Our Team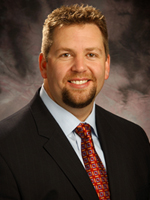 Jeff Rowlett
SENIOR VICE PRESIDENT INVESTMENTS
CHICAGO & MILWAUKEE
Jeff Rowlett is a leading Investment Advisor at Marcus & Millichap serving private capital investors in Chicago, Milwaukee and nationwide. Mr. Rowlett is widely recognized as a leading investment properties specialist. His expertise is in understanding the capital markets, knowing and accessing private capital investors, as well as underwriting and developing marketing strategies for investment properties. Mr. Rowlett has represented numerous private investors in the disposition of their shopping centers and Single Tenant Net Leased properties.
Jeff has been consistently recognized for his achievement firm-wide being awarded Marcus & Millichap's National Achievement Award in 2005, 2006, 2007, 2008, 2014 and 2015 as well as Sales recognition awards in 2004, 2005, 2006, 2007, 2008, 2012, 2013, 2014 2015, 2016 and 2017.
  jeff.rowlett@marcusmillichap.com
  262 364 1924
  Jeff on LinkedIn
  Jeff on Twitter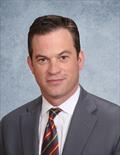 MATT FITZGERALD
sENIOR VICE PRESIDENT INVESTMENTS
MADISON & MILWAUKEE
Matt Fitzgerald has been serving clients and agents of the firm at Marcus & Millichap since 1995 in a wide range of roles within the firm.  Matt has brokered or managed the sale of over $1B of real estate during his career with Marcus & Millichap.  During his career Matt has worked in Chicago, Dallas, and Milwaukee.  Most recently, Matt was a First VP responsible for opening and managing offices in Milwaukee, St. Louis, Kansas City, Louisville, Memphis, Nashville, Louisiana, and Alabama and has hired and trained hundreds of agents within the firm.  Matt's expertise is understanding the capital flows that occur within the country on a regional and national basis, as well as from product type to product type.  This knowledge, combined with deep professional relationships within the firm from coast to coast provide the basis for unmatched execution of client needs whether they are selling an asset or seeking to acquire income producing real estate.
   matt.fitzgerald@marcusmillichap.com
   262 364 1950 
   Matt on LinkedIn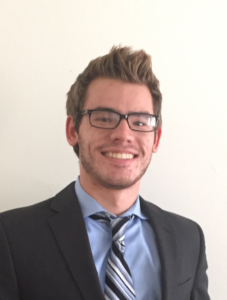 Erik potocek
ASSOCIATE
CHICAGO
Erik Potocek is an investment sales associate that specializes in single and multi-tenant retail properties across the Chicagoland area. Erik went to school at Marquette University studying Finance and Real Estate. While at Marquette, Erik was an intern for NLPA for two years before becoming a sales associate for the team. Erik grew up in the Chicago suburbs making him very familiar with the Chicagoland area. In 2017 Erik decided to transfer to the Downtown Chicago office where his market expertise can be best utilized. Erik serves his clients as an advisor for disposition/acquisition; 1031 exchange; research and marketing solutions with the overall goal to build career long relationships and helping clients uncover maximum value in their investments.
While at Marquette Erik was extensively involved in the Real Estate program. There he was a member of the real estate club for 4 years while being President of the club for a one-year interval. Erik was also awarded the 2016-2017 NAIOP Scholarship Award and the Senior Award of Recognition for the Real Estate Program. Beyond the Real Estate department Erik was a member of Delta Sigma Pi, a business professional fraternity, and a member of Investment Club.
   erik.potocek@marcusmillichap.com
   312-327-5437
  Erik  on LinkedIn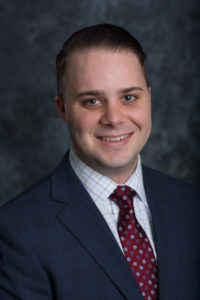 THOMAS DALLMAN
ASSOCIATE
MILWAUKEE
Thomas Dallman specializes in the net lease and retail sector of the investment real estate market. He joined the team in early 2016 after leaving a position in the state Capitol in Wisconsin. His work and experience on political campaigns and state politics has quickly translated into the real estate business. Thomas was the first broker in Milwaukee office to receive the Pace Setter Award and the first broker in mid-markets to achieve this standard of activity in more than 10 years. He graduated from the University of Wisconsin Milwaukee on the Deans Honor List.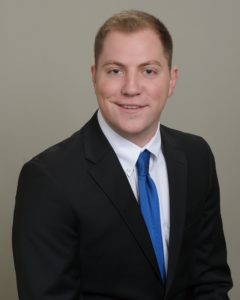 chad murray
ASSOCIATE
MILWAUKEE
Chad Murray is an investment sales specialist for Single-Tenant Net Leased Retail properties. He is an advisor on acquisitions and dispositions of retail investments, real estate financial analysis, marketing strategies and 1031 exchange. Chad graduated from the University of Wisconsin-Whitewater with a degree in Finance and emphasizing Real Estate. His knowledge and passion for commercial properties allow him to provide clients with exceptional insight to help maximize the value of their assets.
   chad.murray@marcusmillichap.com
   262 364 1922 
   Chad on LinkedIn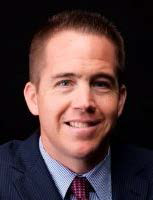 Ryan Holzhauer
ASSOCIATE
MILWAUKEE
Ryan Holzhauer focus's on acquisition and sales of Office and Industrial investment properties in the Midwest at nationwide. Mr. Holzhauer has over three years of commercial real estate brokerage experience, as well as almost twenty years of sales, management and business ownership experience. Ryan's commercial real estate background includes the leasing and sales of millions of dollars' worth of commercial properties and land throughout southeastern Wisconsin. Prior to his career in investment real estate, Ryan owned and operated a large format digital printing and sign company which he successfully grew and sold in 2008, after which he stayed on as a Vice President of Sales & Marketing for a number of years. His experience in new business development, sales leadership and deal negotiation provide Ryan with fundamental skills that are critical in the commercial real estate profession.
   ryan.holzhauer@marcusmillichap.com
   262 364  1954
   Ryan on LinkedIn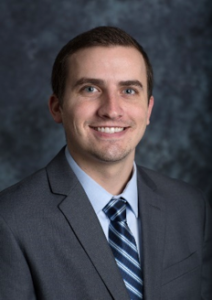 Kyle Fahlgren
Real Estate Investment Analyst
Kyle Fahlgren is a Real Estate Investment Analyst for Marcus & Millichap bringing over four years of industry experience to the firm. In 2013 Mr. Fahlgren received a bachelor's degree in Finance and Real Estate from the University of Wisconsin-Milwaukee. He brings previous experience from another national retail real estate firm prior to joining Jeff Rowlett's Team. Mr. Fahlgren specializes in the financial analysis of client portfolios to be put on the market. Kyle also offers a valuable approach to providing a future analysis for investors seeking new opportunities. His overall experience has been extremely beneficial to clients and the team's overall success.
  kyle.fahlgren@marcusmillichap.com
  262 364 1951
  Kyle on LinkedIn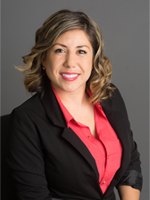 Natasha Diaz
Escrow manager / paralegal
Natasha Diaz brings over 14 years of industry knowledge to the team. She began working behind the scenes for a company providing services to real estate brokers. Here she gained contract knowledge and the ability to offer superior client service. During that time she graduated from Milwaukee Area Technical College and received a Paralegal Degree with an emphasis in Real Estate Law. She then went on to obtaining a Business Management Degree with a Minor in Technical Communication from Milwaukee School of Engineering. Natasha received her Wisconsin Real Estate License in 2011. Her assistance on the team ranges from contract drafting and delivery, marketing available properties and seeing deals through from offer acceptance to the time of closing.
  natasha.diaz@marcusmillichap.com
  262 364 1928
  Natasha on LinkedIn